Counseling and Psychotherapy
Relationship counseling
Relationship counseling isn't just for romantic or marriage relationships. Counseling can help adult siblings or parents and their adult children improve their relationships. Counseling can help friendships weather the snags. In individual counseling, you can even examine workplace relationship patterns, personal triggers, and improve your communication strategies at work or contend with a difficult boss or coworker .
Couples counseling can help couples in all phases of a relationship. From those who are just starting out, to those planning to live together in a committed relationship or marriage, to those who have been together many years.
Counseling for early stage relationship, prior to marriage or cohabitation: Examine goals and expectations for your relationship. Learn about healthy communication and conflict resolution strategies. Learn how to tend your relationship to strengthen and deepen your bond.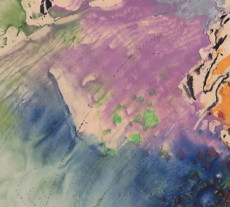 Counseling for couples who have been together for years: Learn tools for healthy communication and conflict resolution. Deepen your understanding of one another. Learn about family of origin patterns that underlie problems in the relationship and learn how to address hidden needs and misunderstandings that occur in these areas. Invigorate your sense of intimacy and connection. Counseling can help your bond deepen and grow.
Conflict resolution for couples: Do you and your partner seem to have the same argument again and again? Do you end up exhausted and unresolved, even feeling estranged? Couples counseling can slow things down and help you learn about healthy communication. Each partner has family of origin patterns that contribute to misunderstandings and distorted assumptions that can tear at your bond. Discover the unspoken needs and issues that are often hidden within these conflicts. Couples counseling can help you discover new solutions or find needed compromises that allow you to move forward and mend your connection when it has been injured by unhealthy conflict.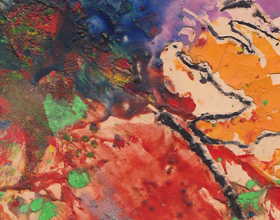 Dissolution and Divorce: If you are separating or ending your relationship, counseling can help you do that in a way that is respectful, helping you take the high road. That becomes especially important it you have children. Couples counseling can help you deal successfully with the needs of your children during divorce and avoid the common, yet toxic pitfalls that can hurt your children. Plus, if you have children, it will continue to be important for you to be able to work together on the tasks of parenting throughout your child's life.
Reconciliation: Sort through what tore you apart and learn good communication and conflict skills for a healthy future together. Examine the deeper family of origin dynamics that fueled the problems you had in your relationship. Find healthier solutions to difficult areas. Reestablish and deepen intimacy and connection.
Special considerations for trauma: When one or both partners have a childhood history involving trauma, family violence, sexual or physical abuse, there are powerful misunderstandings that can occur in present day relationships when traumatic stress from the past is triggered. There are often hidden distorted assumptions fueling trouble spots in the relationship. Get help untangling the layers of past and present, so you and your partner can have healthy communication and the healing power of healthy connection and intimacy in your relationship.